Date:2021-08-31
Let me introduce myself first. My name is "Dongyi". It is a company with modern business philosophy and a professional enterprise focusing on the research, production, sales and service of compressor accessories. It is one of the few domestic companies that have ever seen the production of high-precision compression parts. It sounds great, but these are far from enough for me. I have to do more to provide you with more convenience.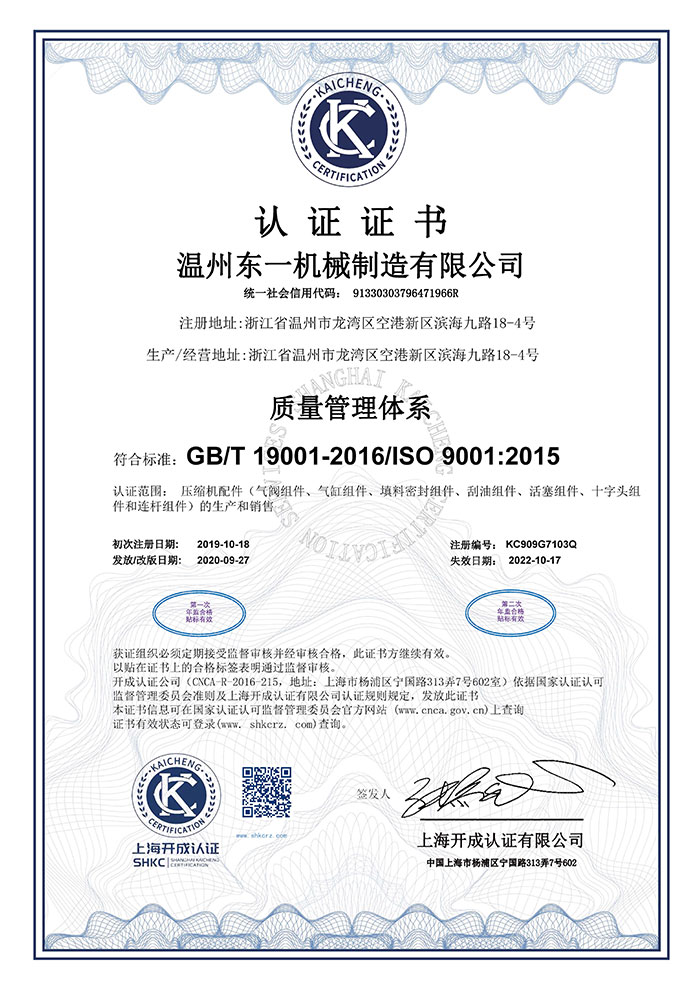 The products I produce are more widely used in metallurgy, mining, petroleum, gas, chemical, prevention, food, medicine and other industries, and support many domestic compressor mainframe manufacturers.
I have always taught my "children": customer first, reputation wins, good quality, and high-quality service. And the image: operating in accordance with the law, scientific management, civilized practice, excellent style, high-quality service, excellent quality, superb technology, and the courage to innovate.
I have also obtained various certificates, all in order to make everyone believe in us more. If you have not purchased "our" products, you may not know it yet, but through these certificates, you will know more about us and trust us more. After purchasing again, we will use action to tell you that your choice is correct, because "users are the parents of food and clothing, service is the basic responsibility", "customer first, service first", so that you can stay at home Feel our enthusiasm.